A fresh approach with creative, innovative ideas and a tenacious attention to service.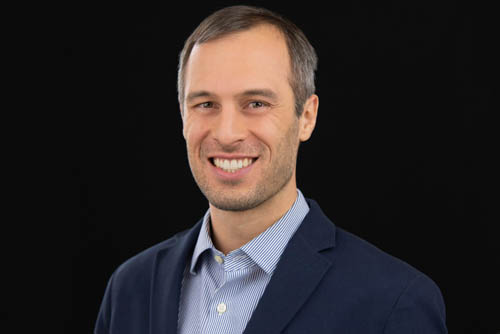 Licensed to practice in Washington, Idaho and Oregon




Practice Summary
Mr. Stewart represents diverse clients in all aspects of civil litigation, from pre-suit investigations, commencement and initial defense of actions, pre-trial discovery, motions practice, trial, and appeal. A significant part of Mr. Stewart's practice involves representing electrical utilities. Mr. Stewart has represented electrical utilities in Washington, Idaho, and Oregon in connection with major litigation arising out of, for example, the Babb Road Fire (Malden, WA), Sheep Fire (Lucile, ID), and the Holiday Farm Fire (Eugene, OR). Mr. Stewart is also retained by insurance companies to represent their insureds in cases involving, e.g., motor vehicle accidents and claims arising under homeowners' insurance policies. Mr. Stewart is active with Paine Hamblen's employment group, representing employers in wage and hour and discrimination/harassment litigation.
Bar and Court Admissions
Washington State Bar
U.S. District Court, Eastern District of Washington
United States Court of Appeals for Ninth Circuit
Education
Gonzaga University School of Law, J.D., magna cum laude 2012
University of Washington, B.A., History, with distinction, 2008
Clerkships
Mary Fairhurst, Justice of the Washington State Supreme Court, 2012 – 2013
Wm. Fremming Nielsen, Senior District Court Judge for the Eastern District of Washington, 2013-2015
John T. Rodgers, Magistrate Judge for the Eastern District of Washington, 2015
Presentations
Service Animals/Transit Manuals, Washington State Transit Insurance Pool (2021)
Navigating the ADA, National Business Institute (2020)
Key Discovery and Evidence Issues in Employment Litigation (2018)
State and Local Wage and Hour Laws (2018)
Keeping Evidence Out (Pre- and Post-Trial), National Business Institute (2017)
Admission/Exclusion of Unique Evidence, National Business Institute (2017)
Professional Memberships
Washington State Bar Association
Washington Defense Trial Lawyers Association
Spokane County Bar Association
Leadership/Other Activities
Trustee, Eastern District of Washington Federal Bar Association
Board Member, Gorge Junior Sailing
Member, St. Augustine's Catholic Church Parish Council
Adjunct Professor, Gonzaga University School of Law (LRW III) (2016)
Representative Cases and Pro Bono Work
Represented a rural electrical cooperative being sued by the United States for allegedly causing a large wildland fire in central Idaho. Resulted in a defense verdict after jury trial.  United States v. Idaho County Light & Power, 3:17-CV-00391-CWD (D. Idaho).
Represented property owner in boundary line encroachment (adverse possession) claim. Prevailed on client's claim, and dismissal of adverse party's claim, on summary judgment. Judgment affirmed on appeal, with attorneys' fees of approximately $50,000 awarded on trial and appellate court level. Snyder v. Campbell, No. 37317-7-III (Wash. Ct. App. 2021).
Represented local utility in action brought by property owner who alleged property damage and business interruption. Case dismissed for lack of jurisdiction. Matulis v. Inland Power & Light, 2:20-CV-0164-TOR (E.D. Wash.)
Represented (pro bono) disabled service dog handler who was allegedly discriminated against based on her disability. Case mediated and resolved prior to trial. Olson v. AARP Foundation, 2:17-CV-0426-TOR (E.D. Wash.).
Represented (pro bono) parent of special education student in administrative appeal pursued by school district. Prevailed on motion for summary judgment and awarded attorneys' fees. Spokane Public School District v. Allen, 2:16-CV-0276-TOR (E.D. Wash.).
Represented numerous employers in labor disputes and alleged employment discrimination. Achieved favorable settlements, often through mediation.