We are proud of our law firm's legacy that began over 110 years ago. As one of the leading firms serving Eastern Washington and Northern Idaho, we have offices in Spokane and Tri-Cities. We provide quality service, while offering a broad range of practice areas that meet the diverse needs of our clients. Whether our clients are individuals or Fortune 1000 companies, our goal is to develop long-term relationships based on hard work, trust, and exceptional results.
What distinguishes Paine Hamblen from other law firms is not only the quality, diversity, and sophistication of our practice, but our commitment to excellence, high ethical standards, and contributions to the community. We are committed to providing quality legal services to our clients, while maintaining a dynamic and satisfying work environment. In this day of advancing technology and resources, we are able to maintain a local presence, while providing coordinated legal services to our regional, national, and international clients.
---
By: Tricia D. Usab
trish.usab@painehamblen.com
On July 7, 2016, the Washington Supreme Court handed down a decision in Jordan v. Nationstar Mortgage, 185 Wn.2d 876 (2016), that directly impacts a lender's ability to exercise standard provisions found in many mortgages and deeds of trust recorded throughout the state of Washington. Many mortgages and deeds of trust contain provisions that allow a lender to enter into a borrower's real property for the purpose of securing it after an event of default, but prior to a foreclosure. The provisions usually allow the lender to change the locks, winterize structures, or take other steps necessary to protect the value of the real property.
In Jordan v. Nationstar Mortgage, the Court held that provisions in a deed of trust or mortgage that allow a lender to enter into real property and change the locks, prior to a foreclosure, are an exertion of physical control by the lender, and that such physical control exercised by the lender amounts to possession of the real property. The court examined various definitions of the word "possession" and determined that possession is an exertion of control over property. In Washington, an act of possession of real property by a lender prior to a foreclosure is prohibited by law. RCW 7.28.230, states "a mortgage of any interest in real property shall not be deemed a conveyance so as to enable the owner of the mortgage to recover possession of the real property, without a foreclosure and sale according to law." In other words, a lender or mortgagee has a right to place a lien on the real property and to foreclose upon that lien, but the lender does not have a right to possess the property prior to the foreclosure. Accordingly, the court held that provisions in a deed of trust or mortgage that allow a lender to enter into a property for the purpose of changing the locks to secure it, prior to a foreclosure, are prohibited by Washington law, as an act of possession by the mortgagee.
The Court reasoned that a lender changing locks on a borrower's real property is similar to a landlord changing locks on a tenant's real property, and in Washington, the act of a landlord changing the locks on a tenant is deemed an exertion of control over the real property and an unlawful eviction against the tenant. The Court applied this rule to lenders and borrowers, even though the lender in the case thought the real property was abandoned and the borrower was provided with a telephone number to obtain access to the property.
After this decision, it is difficult to know what a lender may do prior to a foreclosure sale in order to protect or secure the real property pledged to the lender as collateral following an event of default under the loan. Clearly a lender may not enter into the real property to change the locks, even if the lender believes that the real property is abandoned and the lender provides a means of contact to the borrower for future access. Moving forward what acts will constitute an exertion of control by the lender under Washington law? Is winterizing without changing the locks an exertion of control over the real property? What about transferring payment of the electricity bill to the lender, in order to ensure that payment and services are continued in the winter months to avoid pipes from freezing?
According to the Spokesman Review, Washington appears to be the first state in the nation to invalidate these types of provisions, so we are venturing into new territory. The Spokesman Review article may be found by following this link: http://www.spokesman.com/stories/2016/jul/17/washington-state-invalidates-common-mortgage-provi/
---
The ADA and the Internet
By: Paul Stewart
paul.stewart@painehamblen.com
Must a private business's website comply with the Americans with Disabilities Act (ADA)? At the moment, the law is not entirely clear whether the ADA applies to the internet website of a private business. This uncertainty, however, has not prevented some plaintiffs' lawyers from suing businesses that allegedly fail to operate websites accessible by people with disabilities. This article will briefly outline the arguments made that the ADA applies to private websites. Next, this article will discuss the existing ADA framework and the conflicting results reached by federal courts as to whether the ADA applies to the internet. The article will conclude with a discussion of cost-effective and practical steps your business can take to make its website more accessible and what your business can do to minimize its risk of being targeted by aggressive and enterprising plaintiffs' lawyers.
The internet has become a huge part of many Americans' way of life. The internet is used for communication, advertising, shopping, government activity, social purposes, and much more. Every day, services that were once only available in the physical world have shifted to the virtual world. But not everyone is able to experience the internet in the same way, especially people with disabilities. Blind people can use the internet, but they rely on screen-reading technology to read aloud the content of web pages. Deaf people rely on closed-captions and subtitles when viewing any sort of audio or video component of a web page. Other disabilities, such as cognitive or physical impairments, also require certain technological adaptions. The way websites are coded may present digital barriers that make it difficult or impossible for a disabled user to effectively use the website.
Title III of the ADA prohibits discrimination against people with disabilities in "any place of public accommodation." 42 U.S.C. § 12182(a). The ADA lists a number of public accommodations including, inns, restaurants, movie theaters, auditoriums, laundromats, gas stations, hospitals, parks, zoos, and more. The ADA's definition of places of public accommodation are limited to physical places. One explanation for this fact is that, when Congress enacted the ADA in 1990, use of the internet was not commonplace and legislators could not have known how prevalent it would become. Nevertheless, federal courts interpreting and enforcing the ADA have likewise concluded that a place of public accommodation requires "some connection between the good or service complained of and an actual physical place." Weyer v. Twentieth Century Fox Film Corp., 198 F.3d 1104, 1114 (9th Cir. 2000). Recent Ninth Circuit cases have found that websites operated by online companies eBay and Netflix are not places of public accommodation under the ADA.
The uncertainty in the law mentioned at the outset of this article stems from (1) a conflict among the federal appellate courts about whether a place of public accommodation requires a connection to a physical space, (2) decisions reached by federal district courts finding that the ADA applies to websites, and (3) the Department of Justice's (DOJ's) position that the websites must comply with the ADA. Regarding the first two factors, understanding the interpretation followed by the courts in your geographical area is critical and will vary depending on your location. As indicated in the previous paragraph, in the Ninth Circuit, which encompasses most western states, a place of public accommodation generally needs to have some connection to a physical place. The DOJ's position is of more universal concern. DOJ, the federal agency charged with enforcing the ADA, has taken the position that the ADA applies to the Internet and web-based goods and service providers. DOJ is currently in the process of preparing federal regulations that would establish requirements for making websites accessible consistent with DOJ's interpretation of the ADA. See 75 Fed. Reg. 43460–01; see also http://www.reginfo.gov/public/do/ eAgendaViewRule?pubId=201410&RIN=1190-AA61 (last visited Mar. 16, 2016). Although the DOJ had set the year 2018 as a target for promulgating these regulations, it is unlikely that the target will be met.
In the last two years, in part because of the uncertainty of this area of law, there have been a rise in the number of lawsuits filed against private businesses alleging that these digital barriers violate the ADA. When a private individual sues under the ADA, the individual is not entitled to damages. The individual can only request that the court order the business to become ADA compliant and also request his or her attorney fees. The goal of making the internet accessible to people with disabilities is admirable. Unfortunately, the recent increase in litigation indicates that the litigation is motivated with less admirable goals in mind.
What can a business do to make its website accessible to people with disabilities and avoid becoming a target for a lawsuit based on non-compliance with the ADA? Business should consider both short and long-term solutions:
Short-Term Solutions
Utilize a diagnostic program to ascertain in what ways its website might contain digital barriers. Free diagnostic programs are available online. See, e.g., http://wave.webaim.org/ (last visited Feb. 2, 2016). The gold standard for accessibility, according to the DOJ and many advocacy organizations, is the Web Content Accessibility Guidelines 2.0 (WCAG 2.0 AA), issued by the World Wide Web Consortium. See https://www.w3.org/WAI/ (last visited Feb. 2, 2016).
Consult your information technology (IT) specialist to determine what changes can be made to make your website more accessible. Even if the cost of modifying your website, or creating a new one, is prohibitive, you should establish policies so that any new components of your website are accessible to disabled users.
While long-term activity is being implemented, consider (1) a customer service resource to aid individuals encountering accessibility difficulties, and (2) posting a message on the business's home page identifying options for customers who encounter accessibility issues.
Prior to making any changes, preserve the company's existing website.
Long-Term Solutions
Adopt a policy acknowledging the importance of accessibility under WCAG 2.0 AA and the company's commitment to achieving compliance.
Ensure that future website development is consistent with company's accessibility policy.
Through the appropriate vendor, perform live usability tests with vision-impaired testers, hearing impaired testers, and testers with other sorts of impairments.
Establish policies to address customer complaints related to accessibility issues.
In conclusion, the law regarding whether the ADA applies to the internet is uncertain and in flux. Business owners should be aware of the wave of litigation that has recently arisen in this context. Businesses should also take measures to meet the needs of their disabled customers because it is good for business and will minimize the risk of be being sued in the future.
---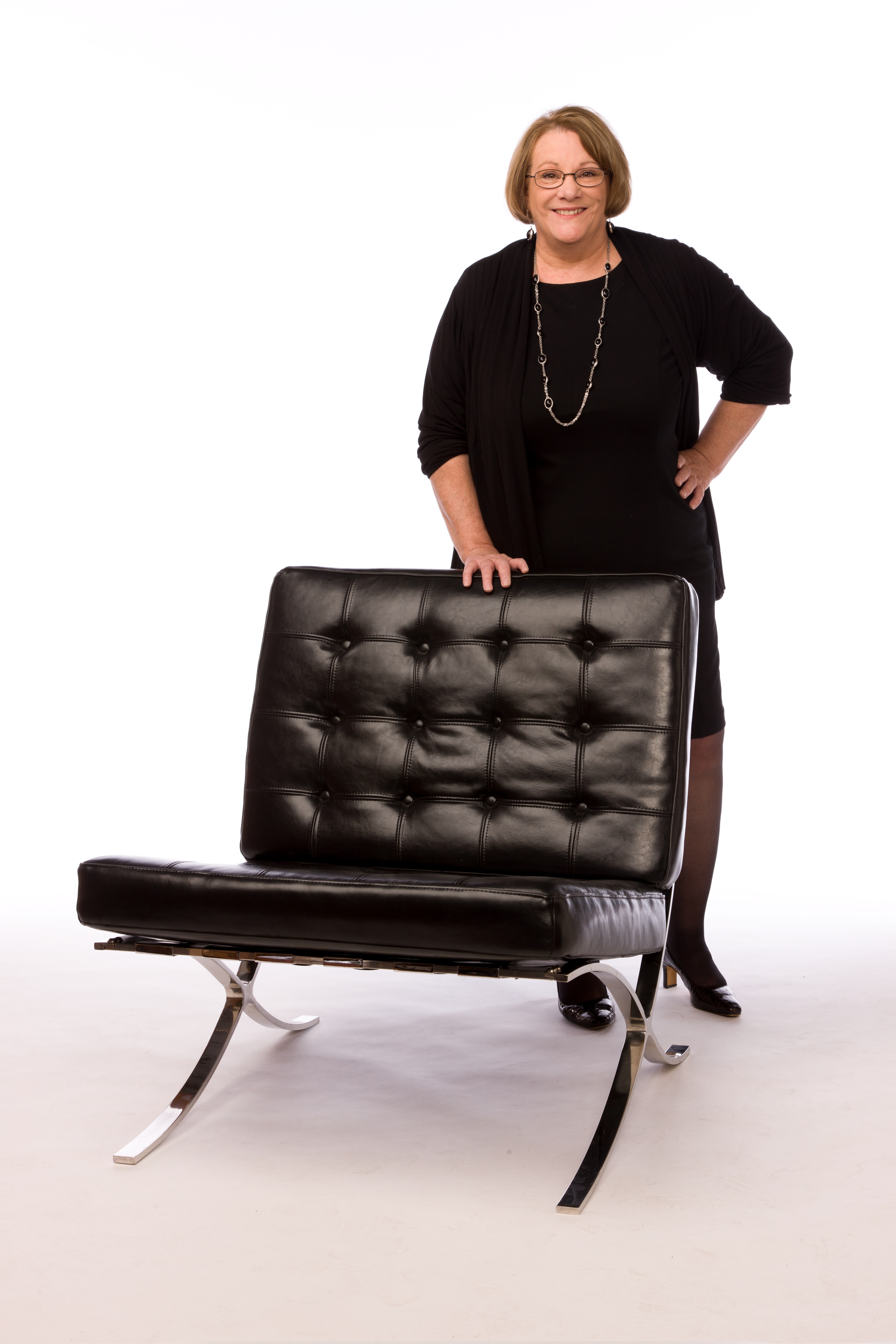 Kathryn McKinley joined Paine Hamblen as a partner in 2013. Since 1995, she has practiced real property, banking, creditor's rights, and commercial law in Washington and Idaho. She is considered one of the leading Spokane practitioners in this area and frequently lectures on these topics to students and lawyers.
Kathryn was born in Caldwell, Idaho, but grew up in California, spending most of her childhood in Davis, California. Kathryn has an extensive and diverse education. She studied interior design at American River College in Sacramento, California and at the University of Idaho. She later changed her major to business with an accounting emphasis. After graduating from the University of Idaho, she worked as a Controller for financial institutions in Boise, Idaho, and Wenatchee, Washington. While in Wenatchee, Kathryn obtained her M.B.A. from Gonzaga University, taking classes in Spokane on weekends. After four years in Corvallis, Oregon, she and her husband relocated to Spokane and Kathryn enrolled at Gonzaga University's School of Law and obtained her law degree. She is an active member in her church, the Washington State Bar Association, and other charitable groups. When not doing legal work, Kathryn enjoys interior design, gardening, reading, recreational bicycling, travel, and politics.
Recently, Kathryn answered some questions about her experience as a lawyer:
Q: Why did you become a lawyer?
A: Prior to Law School, I was Chief Financial Officer for a multi-state restaurant operator and franchisor. While I enjoyed my work, I had a nagging desire to do something more socially redeeming. I felt that Law School would provide that opportunity. While my areas of practice might not appear to fit the "socially redeeming" category, I do feel like I help my clients every day to achieve their goals. Further, I try to maintain pro bono work at all times and enjoy helping people who would not otherwise have representation.
Q: What do you enjoy most about the practice of law?
A: The practice of law is an intellectual pursuit. I enjoy the daily challenges to research issues, learn something new, structure transactions in innovative ways, and to solve problems with out-of-the-box solutions. I also enjoy working with like-minded attorneys in a team-oriented environment.
Q: How has the practice of law changed you?
A: My husband accompanied me to my law school orientation. A professor told my husband that I would become more assertive. He replied that that was not possible. He now admits that he was wrong. But, really, I think the practice of law has made me calmer and more thoughtful in the ways I approach life in general.
Q: What would you do for a living, if you were not a lawyer?
A: Probably flip houses, putting my interior design training and creative side to good use.
Q: How would your friends describe you?
A: Intense, driven.
Q: What trip would you take, if you had no time constraints?
A: Tour of all the great museums in Europe. Alternatively, a tour of the United States by train.
---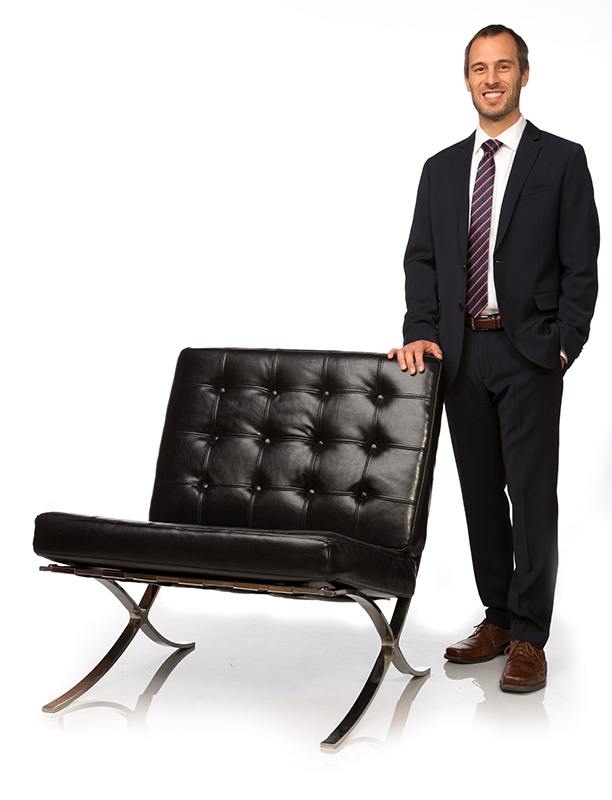 Paul Stewart, a Seattle native and water enthusiast, is accustomed to navigating the local waters of Spokane pursuing his hobbies of sailing, swimming, kiteboarding, and windsurfing. When Paul is not enjoying the water or practicing law, he can be found spending time with his family, and volunteering with his church's music ministry and regional non-profit sailing organizations.
Paul's legal experience is more diverse than the average attorney's experience. Prior to entering private practice at Paine Hamblen, he spent three years working as a judicial law clerk for three different judges. These clerkships exposed Paul to a judge's perspective at both the trial court and appellate court level, an experience which he now uses to advocate for his clients. Paul also recently served as an adjunct professor at Gonzaga Law School teaching a course on legal research and writing.
Recently Paul answered some questions about the practice of law and how it has influenced him. Those questions and Paul's answers are included below:
Q: Why did you become a lawyer?
A: I decided to go to law school when I found out I was going to be a father and decided I needed to get a real job. I was young and it honestly wasn't the most well thought out decision. I had no idea what lawyers did and my understanding of the legal system was mostly derived from John Grisham books. In spite of my somewhat impulsive decision to go to law school, in hindsight, I could not have made a better decision or imagine myself in any other career.
Q: What do you enjoy most about the practice of law?
A: Every day is different, each day involves new problems. But with my education, training, and the help of my mentors and colleagues, I can generally figure out a way to solve the problem.
Q: What do you strive for when practicing law?
A: I try to offer clients a useful service at a reasonable price. Also, I strive to maintain good relationships with clients, my colleagues, other lawyers, judges, and administrative staff of all kinds. The law can be stressful and intimidating and can sometimes bring out the worst in people; but if you make a concerted effort to be pleasant to people, it goes a long way.
Q: How would your friends describe you?
A: Diligent and quirky. Unlike the majority of Millennials, I do not like multi-tasking and try to avoid it whenever possible. I work most effectively alone and in silence. Sometimes I come across as overly formal, my dry sense of humor typically only comes out with people I am close to.
Q: How do you like to spend your free time?
A: Taking care of my three children ages 8, 3, and 1, which typically involves dressing, diaper changing, feeding, entertaining, reading stories, singing songs, brushing teeth, attempting to instill morals (or at least decent table manners) and a good work ethic. My wife also likes to cook so I do a lot of dishes.
Q: Finally, what trip would you take, if you had no time constraints?
A: Trekking around New Zealand.
---
On June 22, 2017, Partners John Riseborough and Shane McFetridge participated in the WSTIP Golf Tournament in Tri-Cities, Washington.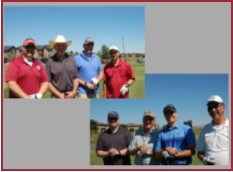 Eric Sachtjen, Yonicio Hernandez and Tricia Usab coached a Spokane U-10 girls' soccer team to victory at the Inland Empire Youth Soccer Alliance 2017 Spring Shootout.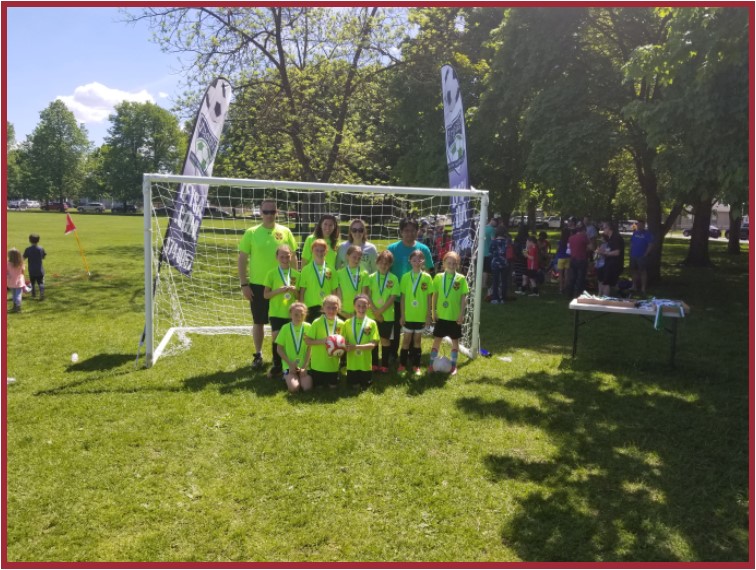 Yonicio Hernandez, Mary Newlin and Tricia Usab participated in the Spokane Bloomsday Race on May 7, 2017.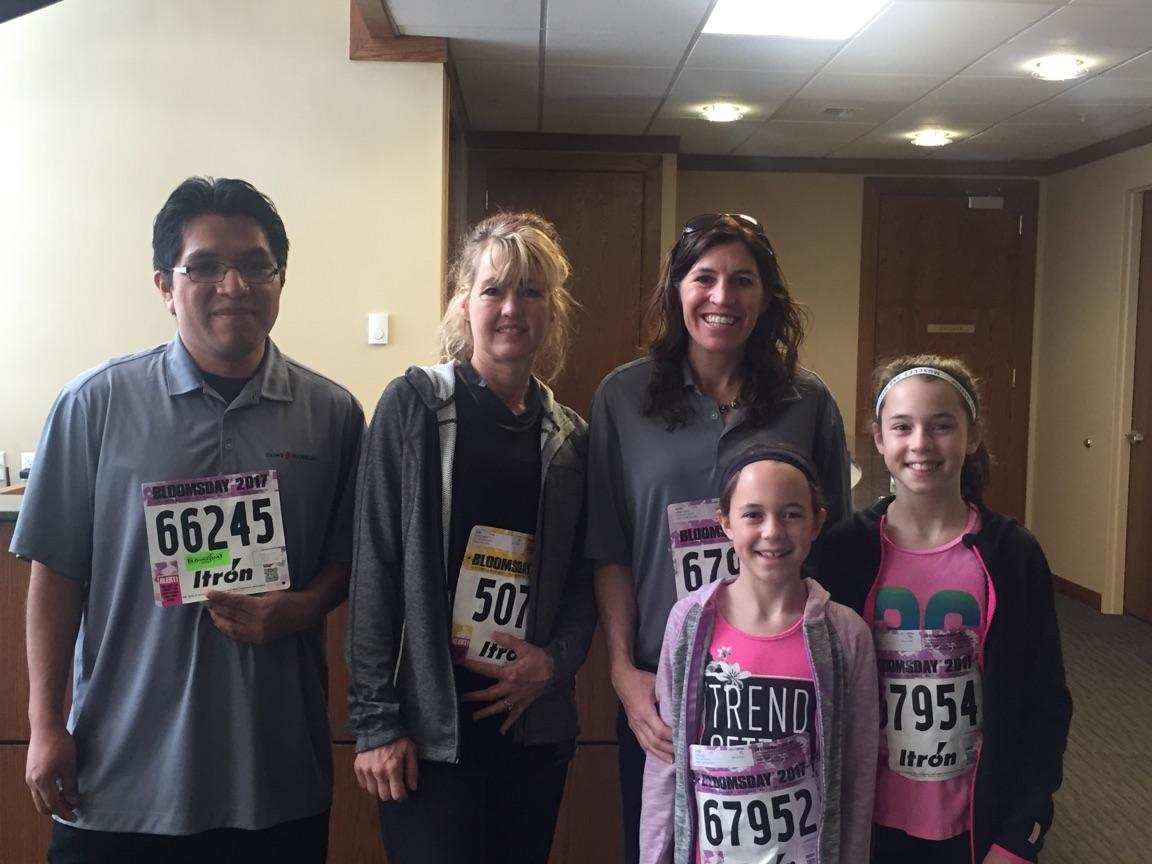 ---
Quarterly Highlights
---
Staying Current in the Law
Paine Hamblen is committed to staying up-to-date on changes in the law that impact our clients.
From June 9 through June 11, 2017, Kathryn McKinley, Fred Emry, Yonicio Hernandez and Tricia Usab attended the Washington State Bar Real Property, Probate and Trust Section Mid-Year Meeting and Conference in Walla Walla, Washington. The topics included:
Real Property, Probate and Trust Updates;
Real Estate Family LLCs;
Marital Deduction and Portability Planning;
Conservation Easements;
Tools to Resolve Boundary Line Issues;
The Washington New Decanting Act;
The Washington New Durable Power of Attorney Act; and
The Directed Trust Act.
Kathryn McKinley presented on What Washington Attorneys Need to Know About Dirt and Death in Oregon and Idaho.